7-year-old risks his life for his dad
7-year-old Tyler Moon and his dad were thrown off their quad after hitting a tree. Tyler walked 2km through the Austrailian bush with all of his ribs broken to find help.
Mr. Moon and his son Tyler had been riding their quad when they were sent flying through the air after hitting a tree. Mr. Moon was trapped under the machine while it was running. Tyler, even though all his ribs were broken, walked 2 kilometers to get help.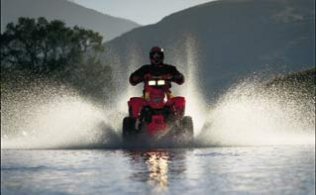 When Tyler arrived home, his mother said he was "white as a ghost" when he got there. All he could muster before he collapsed was "Daddy told me to tell you he needs an ambulance." Tyler is now in stable condition but his father remains critical.