7-year-old girl suspended for saying 'hell'
A 7-year-old girl from Pittsburgh was suspended this week for saying the word 'hell' to a boy in her second-grade class.
The girl, Brandy McKenith, says she was only warning the boy about what his behaviour could lead to in his future. The boy allegedly said "I swear to god" in class, uppon which the girl responded with 'You're going to go to hell for swearing to God,'.
The elementary school Brandy attends was not available for any comment on the subject.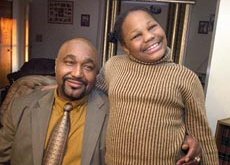 The parents say they believe their daughter and are thunderstruck by the school's decision to suspend their daughter. They have complained to the school principal about the matter.
"Kids are bringing guns and knives to school. ... They've got dope. And we're worried about 'hell'?" said the girl's father, Wayne McKenith.
A civil liberties expert from New York noticed the case and said "There was no threat and the word was being used in its intended way, not in a vulgar manner,".
Posted in Crime & Law Other by
---
Similar Stories
---

A 9-year-old third grader was suspended for kissing a girl on the cheek. The Branson, Missouri school suspended Stephen Fogelman for violating the school's sexual harassment... Read more

The dog was looking for food for her newborn puppies when she reportedly saved a 2-week-old baby girl from a forest in Kenya. The dog found the baby in a forest south of the... Read more

A man from Colorado, accused of killing a 19-year-old girl, told police he shot her after he responded to her Craigslist ad seeking a hitman -- for herself. According to an... Read more

People in Tripura, India were shocked to hear the fish they purchased might have spent the night with a human corpse. Fish traders in Tripura have been storing hilsa, a kind of... Read more

A police officer's son stole his dad's police cruiser in the middle of the night and used it to pull over his former girlfriend. Richard Melius, the 20-year-old son of Sgt.... Read more
---
Comments
---
No comments yet... Be the first!
---
Add Comment
---