The army's new game plan
A British and American submarine came out of the ice, near the south pole, to play a nice game of soccer.
A soccer game took place between a British and an American nuclear submarine after an underwater exercise. The two ships surfaced through 2 gaps in the ice about half a mile apart.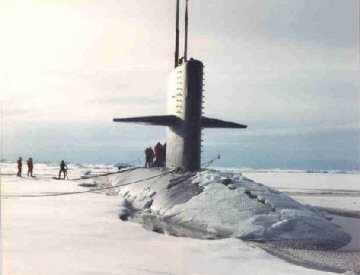 "The crews of HMS Tireless and USS Hampton are gearing up for a game of football," Commander John Parris said. "It will probably be English football (soccer) since I doubt our lot know much about playing American football," Parris added. "I expect there will also be the mother of all snowball fights."
The ships were carrying scientist along who were investigating global warming.