Mother fries 10-year-old son for excessive eating
A Nigerian mom was arrested for pouring boiling hot oil over her son as a punishement for eating too much leftovers.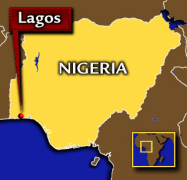 10-year-old Ebuka Ochichi had eaten too much of the macaroni she left in the kitchen, his mother said. She discovered what the little boy had done when she came hom from work.
The woman's sister witnessed how angry she got with the boy and was ordered to boil a pot of oil.
"She told me to put on the stove and boil some groundnut oil in the frying pan. When the oil boiled, she called Ebuka and ordered him to put his hand into the frying pan. When he refused she carried the frying pan and poured the oil on his hands, his face and his chest," the sister said.
The woman said she didn't mean to harm the boy, but a shocked tribal chief doesn't believe her.
He said: "How can she say she meant no harm? She kept the boy in the house for three days without even making an attempt to take him to the hospital for treatment."
"If not that God exposed her through her neighbour, maybe the boy could have got infected and perhaps died," he added.