Judge uses sex toy during trials
An American judge is facing unemployment after using a sex toy, a penis pump, in court.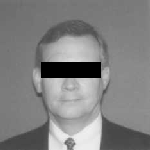 The 57-year-old judge, Donald Thompson, was seen doing something with his hands under his robes.
A police officer says he saw the judge pumping a tube between his legs. Other witnesses said they heard hissing noises.
Lisa Foster, a court clerk, says she saw the judge's penis at least 20 times because of his clumsy manouevrings.
The Creek County, Oklahoma judge said the sex toy, used to extend the penis, was a 'gag gift' from a friend.
The district attorney wants Donald Thompson sacked for his bad taste.
This judge is probably better off finding another career. A job that comes with a name tag and a broom would suit him better in my opinion.