Judge uses sex toy during trials
An American judge is facing unemployment after using a sex toy, a penis pump, in court.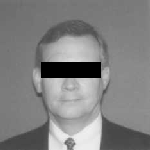 The 57-year-old judge, Donald Thompson, was seen doing something with his hands under his robes.
A police officer says he saw the judge pumping a tube between his legs. Other witnesses said they heard hissing noises.
Lisa Foster, a court clerk, says she saw the judge's penis at least 20 times because of his clumsy manouevrings.
The Creek County, Oklahoma judge said the sex toy, used to extend the penis, was a 'gag gift' from a friend.
The district attorney wants Donald Thompson sacked for his bad taste.
This judge is probably better off finding another career. A job that comes with a name tag and a broom would suit him better in my opinion.
Posted in Sex Life by
---
Similar Stories
---

A vibrating sex toy was mistaken for a bomb. The entire Mackay Airport in Queensland was closed down for nearly an hour because of it. The alarm was raised by cafeteria manager... Read more

A nurse and her two cameramen were arrested after they filmed a porn movie at the Munich beer festival on the city's famous big wheel. The 21-year-old nurse and the two... Read more

The Americans put the first man on the moon and the first tourist in space. Now the Russians could make one wealthy couple the first members of the 240-mile-high club. In its... Read more

A Romanian man needed some help after his 'great idea' started to feel not so great. He had superglued his condom to his penis. The 43-year-old father-of-five told doctors he and... Read more

Australian scientists have found out what part of the brain is responsible for sexual attraction between people. They also found out that the bigger that part of the brain is, the... Read more
---
Comments
---
No comments yet... Be the first!
---
Add Comment
---