Officer's son arrested for stealing dad's police cruiser
A police officer's son stole his dad's police cruiser in the middle of the night and used it to pull over his former girlfriend.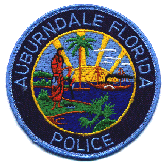 Richard Melius, the 20-year-old son of Sgt. Mark Melius of the Lakeland police department, took the car keys from his dad's police cruiser when he was asleep.
Before taking the cruiser, Richard made more than a dozen harassing phone calls to his ex-girlfriend Tabitha McKenzie, who is pregnant with their baby.
When Richard spotted Tabitha driving in Auburndale, he turned on the cruiser's emergency lights and pulled her over. Tabitha immediately called his and her parents.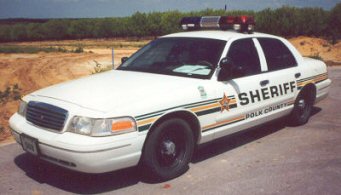 Richard fled when Tabitha's stepfather arrived and drove back home, where he was arrested. He is charged with grand theft auto, stalking, burglary, driving with a suspended licence, violation of probation and falsely impersonating a law enforcement officer.
Posted in Crime & Law by
---
Similar Stories
---

A 17-year-old boy was arrested while trying to hire an undercover police officer to kill his mother. He instructed the "hitman" not to damage the television during the attack.... Read more

A student is facing legal charges for 'stealing electricity' worth less than $0.01 at a train station in Germany. 23-year-old Jan Michael Ihl plugged his laptop into a socket at... Read more

In New York state a man was arrested for watching a pornographic film while driving. A police officer in an unmarked car spotted Mr. Grainey when he was driving near the police... Read more

A man in Berlin, Germany was arrested for stealing what he thought was a 1000 euro note. Bystanders spotted the man breaking into a car which had the fake note casually lying on... Read more

A German Nazi who taught his dog the famous, but much hated, Nazi salute was arrested for shouting "Sieg Heil" in public and wearing a T-shirt with Adolf Hitler's picture on it.... Read more
---
Comments
---
No comments yet... Be the first!
---
Add Comment
---