Terrorists kidnap action figure?!
The US army is investigating a picture of a 'US marine' who supposedly has been taken hostage in Iraq. They believe it might actually just be an action man doll.
An Iraqi militant website posted the photograph of, what they claim, is a kidnapped United States soldier. Doubts about the authenticity of the photo quickly arose.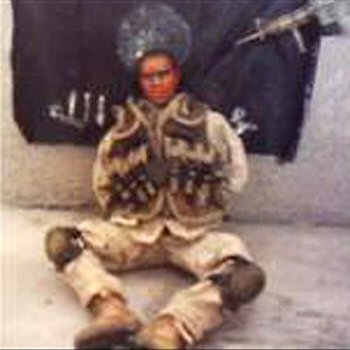 No soldiers are missing according to the US military and the man pictured on the photo closely resembles an action doll made by a company called Dragon Models USA.
Spokesman Liam Cusack said: "It is our doll... to me it definitely looks like it is. Everything the guy is wearing is exactly what comes with our figure."
After searching their website I came up with this picture. The figure's not black, but his clothes match the clothes in the hostage picture.
Compare them and draw your own conclusions (let me know about your conclusion by commenting below).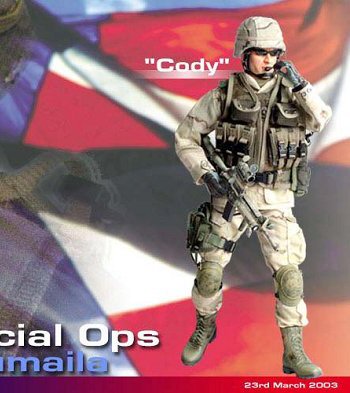 Posted in Crime & Law Other by
---
Similar Stories
---

A Chinese man has managed to pull a car while walking on eggs without breaking a single egg. Not only did he pull the car 20 metres, he actually did it with his ears! The... Read more

A small Polish town on the Baltic coast wants a makeover for its patron mermaid to improve its appearance and make it look more sexy. The towns patron, displayed on the right... Read more

A woman from Newmarket, near Cambridge in eastern England has tried to register 2 of her cows as voters. It's the second time she's done this. Last year Brenda Gould registered... Read more

A 30-year-old Chinese man has won this years 'Mr Ugly' contest in the province Hubei, in central China. The man will undergo 3 months of plastic surgery to make him look like the... Read more

A Dutch football club has banned one of its fans for posing for a photograph with the local mayor with his penis hanging out. Mayor Wim Deetman did not realise the ADO Den... Read more
---
Comments
---
No comments yet... Be the first!
---
Add Comment
---