Elderly man bruised after 12-storey fall
An elderly Taiwanese man can call himself lucky after surviving a 12-storey fall suffering only minor bruises.
The 68-year-old was changing a lightbulb on his apartment balcony when he suffered an electric shock and lost his balance. He tumbeled over his balcony railing, but before hitting the ground his fall was broken by a canvas awning, electric wiring and a parked car.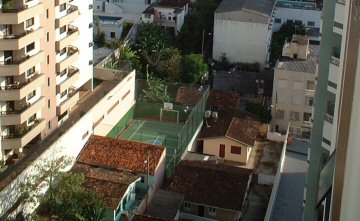 Chang Shih-chi only suffered some minor bruises and was even fit enough to walk around the hospital.
The doctor treating Chang says: "The patient had fallen from the 12th floor to the ground without suffering major injuries. This is a miracle!"
Posted in Other by
---
Similar Stories
---

A 72-year-old man married for the 53rd time. He had to marry 51 other women to realize that his first wife was the one. He married his first wife in 1957 for the first time and... Read more

An elderly man from Nepal, 75 years of age, married a dog in a local custom to ensure good luck only to die three days later. With his son, friends and other relatives by his... Read more

A drunk Thai man was bitten several times when he tried to rape an unwilling dog. Police said the 33-year-old man had been drinking heavily with friends before he tried to rape... Read more

A Romanian man says he was trying to commit suicide by swallowing five teaspoons. The man had intended swallowing some bottle caps and another two teaspoons. However he stopped... Read more

A German man was found dead in his home half eaten by his own exotic spiders and lizards. The man from Dortmund, Germany lived in his own 'zoo', he had over 200 exotic spiders,... Read more
---
Comments
---
No comments yet... Be the first!
---
Add Comment
---