Teachers treated after eating space cake for lunch
An anonymously donated chocolate cake at a German school was at first much appreciated by the teachers; at least until they got 'sick' from it not knowing they were actually high on drugs because it was stuffed with hashish.
10 teachers from the school in Lüneburg in the northern part of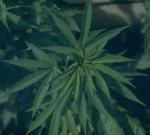 Germany had to be treated in hospital after gobbling up the cake during their lunch hour. It was left at the staff room's door for the teachers to find and eat.
"They thought it was food poisoning, but the doctors quickly recognized the problem," the spokesman said. "They showed all the classic signs of people under the influence of drugs." All 10 teachers were treated for nausea and dizziness and no one suffered any long-term effects.
The teachers did not suspect anything because it is customary for the children to sell cakes to the teachers as part of a fund-rasing project.
Tests on an uneaten slice of the cake revealed hashish was one of the ingredients used in the cake. The teachers were discharged from hospital and police said they had not yet found out who was responsible for the prank.
Posted in Crime & Law Health & Food by
---
Similar Stories
---

The Americans put the first man on the moon and the first tourist in space. Now the Russians could make one wealthy couple the first members of the 240-mile-high club. In its... Read more

A group of teachers from Sweden was filmed going into a brothel while on a school trip. The students were outraged and publicized the tapes. A group of teachers and school kids... Read more

A California woman claimed she swallowed one bullet and bit another while she was eating a hotdog. She even has X-rays to prove it! The 31-year-old Olivia Chanes bought the... Read more

A parking space in central London is for sale for $187,500! The space is available in the Knightsbridge underground car park near the luxury department-store Harrods. It is thought... Read more

A mother had her forehead tattooed with the web address of a gambling site after auctioning off advertising space on her head to pay for her son's school fees. Karolyne Smith... Read more
---
Comments
---
No comments yet... Be the first!
---
Add Comment
---