Woman bites boyfriend's testicles
A 32-year-old man had to go to hospital because he was bitten in his testicles by his girlfriend. His girlfriend has been arrested on suspicion of domestic battery.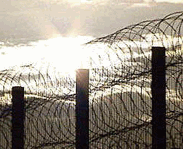 According to police report, police officers found the bite victim nude and bleeding in the middle of the street.
After the man was bitten in his testicles by his 26-year-old girlfriend during a drunken rage, he immediately called the police.
On Thursday the woman was in the Washoe Country Jail. Bail was set to $3000.
At their home they got an altercation. The woman was drunken and started a physical fight with her boyfriend.
After the fight the man had bite wounds to his shin, inner thigh, ankle, palm and testicles. At the hospital he was treated for minor injuries.
Posted in Crime & Law Sex Life by
---
Similar Stories
---

A German woman's driver's license was taken from her after she she drove to the police station, drunk. Her intention was to pick up her handbag which was recovered by the police.... Read more

A British man who accicentally shot himself in the testicles was arrested and jailed for five years for possessing an illegal firearm. The 28-year-old man, David Walker, was... Read more

A pregnant Mexican woman performed a caesarean section on herself using a kitchen knife. The do-it-yourself c-section was successful and the woman gave birth to a healthy baby boy.... Read more

Scott Kirhart from Manson, Iowa was fired for allegedly handling a woman's corpse inappropriately while he was transporting her to a morgue. The Trinity Regional Medical Centre,... Read more

An elderly woman from Aughamore, Mayo in Ireland lived with her sister's corpse for almost a year. She sometimes even slept in the same bed with it! Mary Ellen Lyons never told... Read more
---
Comments
---
No comments yet... Be the first!
---
Add Comment
---