German, who taught dog Nazi salute, convicted
A German Nazi who taught his dog the famous, but much hated, Nazi salute was arrested for shouting "Sieg Heil" in public and wearing a T-shirt with Adolf Hitler's picture on it. Today, he was handed a 13-month suspended sentence for his actions.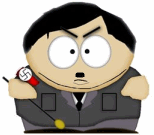 An administrative court in Berlin, Germany, found the man, Ronald T, guilty of displaying Nazi symbols and insulting a police officer last March.
Police officers stopped the man after being told he was shouting the Nazi slogan in public. As the police officers were observing the man, he ordered his dog to do the Nazi salute. The dog responded to the command, "Do the salute", by raising up his right paw.
Authorities initially pressed charges against the man for teaching his dog to do the salute, but these charges were later dropped.
Germany has laws that forbid the public displaying of Nazi symbols to prevent any recurrence of Nazism in the future.
Posted in Crime & Law Animals by
---
Similar Stories
---

A German driving teacher taught motorists how to drive for 43 years without having a driver's license himself. The Berlin driving instructor has taught over a 1000 motorists how... Read more

A dog is a man's best friend as the saying goes. Troughout the years dogs have saved mans life as well as helped track killers on the loose. We have taught them tricks as well as... Read more

A woman from Newmarket, near Cambridge in eastern England has tried to register 2 of her cows as voters. It's the second time she's done this. Last year Brenda Gould registered... Read more

A drunk Thai man was bitten several times when he tried to rape an unwilling dog. Police said the 33-year-old man had been drinking heavily with friends before he tried to rape... Read more

The dog was looking for food for her newborn puppies when she reportedly saved a 2-week-old baby girl from a forest in Kenya. The dog found the baby in a forest south of the... Read more
---
Comments
---
No comments yet... Be the first!
---
Add Comment
---